Assessment PPP - Supporting Links and Resources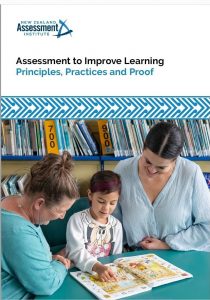 This dynamic bank of links and resources aims to illustrate ways that schools and agencies might use the Assessment PPP and Companion Guide and provide examples of the assessment practices advocated within the documents.
We intend to build these resources over time and would welcome examples of good assessment practices. You can contact us at info@nzai.org.nz.  
Here on our website we have copies of NZAI webinars that illustrate good assessment practice as defined in the Assessment PPP. 
Click here to find a list of the most relevant webinars and the assessment principles they illustrate.
Through this link you can find presentations from our previous NZAI national seminars that you'll find useful in illustrating good assessment practices.
Click here for a list of relevant resources with their links.
There are a number of New Zealand educational websites that define and illustrate good assessment practice.
Click here to find links to the websites and the most relevant resources.