What's happening in the NZAI world?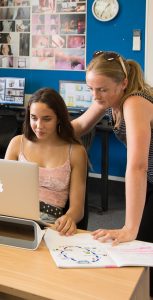 ***
***  First NZAI webinar for 2022  ***
Our first webinar for 2022 was on Thursday March 24. 
 Impact of COVID-19 on students' high stakes assessment in NZ: thrive, survive or dive? 
The webinar, hosted by Dr Jenny Poskitt, drew on interviews with students, teachers and educational agency personnel, to discuss the impact of COVID-19 on adaptive learning, wellbeing, equity, and its effects on assessment for learning.
A copy of the webinar will be here on our website next week. In the meantime, this is the powerpoint that Jenny used in the presentation and this is a copy of the webinar chat. Participants were asked to report through the chat function their experiences of Covid-19 in their schools.
***
*** NZAI  National Conference 2021 ***
We're delighted to report that our virtual conference at the beginning of October was a great success, despite our initial nervousness about using an online platform for the first time.
Assessment to Improve Learning: Principles, Practices and Proof across the System
We're extremely grateful to our first class line-up of keynote speakers and workshop presenters who all offered opportunities to broaden and deepen our collective knowledge and understanding of assessment at all tiers of the education system.
Thank you to all those educators who attended our conference over the two days. Don't forget that all presentations and workshops are still available for you to view from the virtual platform, for at least the next three months. You can use the same link that was sent to you which you used to gain access to the live conference, and this will take you to the same platform. Navigation around the site is exactly the same as it was during the conference.
We encourage you to go back to our publication, Assessment to Improve Learning: Principles, practices and proof, distributed to all schools at the end of Term 1 this year. You'll be able to make connections with the themes of the conference, and see how the publication can assist you to review the assessment practices in your education setting.
New assessment publication from NZAI
During 2020, NZAI executive members worked on a publication for schools and education agencies to clarify assessment principles and practices. The result is a booklet called Assessment to Improve Learning: Principles, Practices and Proof and an associated Companion Guide.
To coincide with the launch of the publications at the end of March 2021, paper copies were sent to the principals of all schools across the country and to many education agencies. If you have not received your copy, please contact us.
We are pleased to provide online access to our new publications. 
Go to online links to the publications here.
A bank of links and resources to support the Assessment PPP and the Companion Guide will be available soon. 
Return of the webinars in 2021!
Our last webinar was on Thursday 29 July
Reviewing your assessment practices 
Dr Jenny Poskitt, NZAI President and Adrienne Carlisle, NZAI Executive Member, talked about ways in which schools might review their assessment policies and practices using the Assessment PPP and its Companion Guide.
Webinar attendees had a chance to talk with others about aspects of the topic during brief breakout sessions.
You can find it here on our website . 
………………………..
…………………………………………………………………………………………………………………………………………………………………………………………………………………………………………………………
Assessment Webinars in 2020
NZAI ran monthly webinars on assessment topics of interest to our members during 2020. 
Click here to find copies of 2020 webinars, power points used during the webinars and associated resources.
…………………………………………………………………………………………………………………………………………………………………………………………………………………………………………………………
Regional NZAI meetings
We held a number of regional NZAI meetings in schools around the country in 2019, but the strange events of 2020 meant that we were unable to organise face-to-face meetings, both national and regional. We do intend to reinstate these meetings in 2021. New information will be available on this web page and will be emailed to NZAI members.
Through regional meetings we offer a chance to meet with colleagues, find out about and discuss current assessment initiatives and ways in which our practices might be sharpened, and help develop a local network of educators interested in effective assessment.
The last meeting was in Auckland in December 2019 at Pt Chevalier School.
Michael Absolum talked about the new directions in education which have arisen from the recommendations by the Ministerial Advisory Group on Curriculum, Progress and Achievement, what's new in assessment tools, new PLD priorities for 2020 and the implications for schools. 
The presentation notes, along with many others from previous national and regional seminars, can be found here in the Knowledge Centre.
If you would like to join or start a local branch, or consider a regional meeting for the future in your local area, feel free to email us at info@nzai.org.nz. We can put you in touch with a local branch if one exists or advise you about getting in touch with a local member of the executive with a view to setting up a local branch. Current local branches include Auckland, Tauranga, New Plymouth and the Wellington area.
…………………………………………………………………………………………………………………………………………………………………………………………………………………………………………………………