What's happening in the NZAI world?
***
Latest NZAI Newsletter
Our latest newsletter, June 2023, is full of interesting news and considerations about assessment. It covers:
a well-deserved award

a new paper on using assessment to revive our education system

an article on the value and portability of NCEA

a report from our recent conference with information on accessing video recordings

information on our next webinar

a report from the latest IEAN meeting, and more.
Have our newsletters and other NZAI news sent straight to your inbox.  Becoming an NZAI member will put you on our mailing list. Email us at info@nzai.org.nz and we'll be pleased to welcome you to NZAI membership.
***
  NZAI Assessment Conference  2023
Online presentations are now on our website!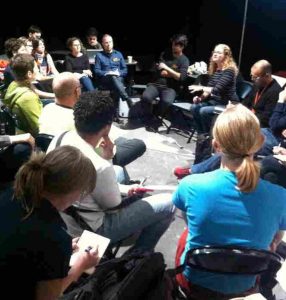 Our annual National Assessment Conference was in April, a kanohi ki te kanohi conference at Ormiston Junior College in Auckland and the second day online.
The theme of the conference was: How do we know they are learning?
The scope and range of the keynotes and workshops were outstanding.
Now you can find all online presentations here on our website. Dive in, they're worth your time!
***
NZAI Recent Webinar 
Enhancing your assessment capability using questioning and activities
Kaye Brunton facilitated a discussion on how to use the Companion Guide to the Assessment PPP to further assessment understanding. 
You can find the Assessment to Improve Learning: Principles, Practices and Proof and its Companion Guide here on our website.
A recording of the webinar has now been posted here on the NZAI website along with a copy of the power point Kaye used.
***
*** NZAI  National Conference 2021 – Presentations are now on our website ***
Our virtual conference at the beginning of October was a great success, despite our initial nervousness about using an online platform for the first time.
Assessment to Improve Learning: Principles, Practices and Proof across the System
We're extremely grateful to our first class line-up of keynote speakers and workshop presenters who all offered opportunities to broaden and deepen our collective knowledge and understanding of assessment at all tiers of the education system. They have now given us permission to publish their presentations on our website. 
You can find the presentations here.
We encourage you to go back to our publication, Assessment to Improve Learning: Principles, practices and proof, distributed to all schools at the end of Term 1 2021. You'll be able to make connections with the themes of the conference, and see how the publication can assist you to review the assessment practices in your education setting.