What's happening in the NZAI world?
***
***   Conference postponed until April 2023 ***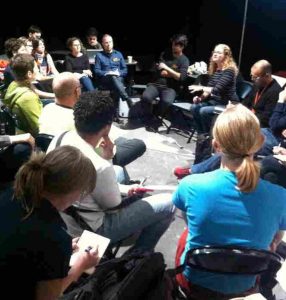 The NZAI Executive has with regret decided to postpone our 2022 live and virtual Assessment Conferences. 
Widespread feedback from across the education sector suggests that there is a prevailing sense of lethargy, fatigue and 'flatness' out there. Covid and winter illnesses amongst both the student and staff bodies, and the high rates of absenteeism have disrupted planning and teaching.  In that context it does not seem sensible to offer opportunities for collaboration and engagement. And, from what we hear, many educators have already made plans for vacations in NZ and overseas during the October holiday break.
To that end, we have decided to shift the NZAI Assessment Conference to Wednesday 19 and Thursday 20 April, in the second week of the school holidays after Term 1 next year. By then we are thinking that teachers will have regained some energy, and there will likely be more progress on national curriculum and assessment developments ready for sharing more widely with the sector.  
Put the dates in your diary now. We're planning that the first day will be a face-to-face conference at Ormiston Junior College in Auckland and the second day's conference will be held virtually. We'll be in touch again soon with more details of the exciting line-up of presentations we're planning for you.
***
***   Webinar news  ***
Our latest webinar (see below) is now in our webinar library. You can find it here, along with the PP used in the presentation.
Frameworks to guide effective assessment practices
Kaye Brunton and Viv Mallabar use their experience of teaching, leading and PLD facilitation to offer workable frameworks for managing sound and effective assessment in your school. Their ideas are based on NZAI's recent publication, Assessment to Improve Learning: Principles, Practices and Proof.
The webinar was held on Thursday 20 October.
Strategies for dealing with assessment during these disrupted times
The webinar, hosted by Dr Jenny Poskitt, was held on the evening of Tuesday 21 June. We did not record this session, to give attendees freedom to contribute. However, we have compiled a summary of the ideas discussed. You can find it by clicking this link: Summary Of Assessment Strategies From Webinar
Principles and Philosophies of Rukuhia, Rarangahia
Cindy Pile-Wetere and Aroha Heaslip continue their exploration of Ako me te Aromatawai.  
The video from this webinar is available here in our webinar library.
***
*** NZAI  National Conference 2021 – Presentations are now on our website ***
Our virtual conference at the beginning of October was a great success, despite our initial nervousness about using an online platform for the first time.
Assessment to Improve Learning: Principles, Practices and Proof across the System
We're extremely grateful to our first class line-up of keynote speakers and workshop presenters who all offered opportunities to broaden and deepen our collective knowledge and understanding of assessment at all tiers of the education system. They have now given us permission to publish their presentations on our website. 
You can find the presentations here.
We encourage you to go back to our publication, Assessment to Improve Learning: Principles, practices and proof, distributed to all schools at the end of Term 1 2021. You'll be able to make connections with the themes of the conference, and see how the publication can assist you to review the assessment practices in your education setting.