These pages are a repository for resources on assessment relevant to New Zealand education.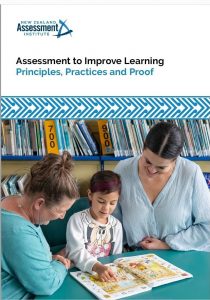 Online access to Assessment PPP and its Companion Guide
Assessment to Improve Learning: Principles, Practices and Proof, and its associated Companion Guide were published at the beginning of 2021. We are delighted to provide online access to supplement the hard copies distributed to schools.
Since the beginning of 2020 we've been pleased to offer almost monthly webinars that focus on assessment topics.  
You can find copies of all the webinars and the power points used in the presentations on this page. 
Recent webinars include: 
Impact of COVID-19 on students' high stakes assessment in NZ: thrive, survive or dive?

An exploration of Aromatawai – Parts 1 and 2 of the series
National Conference Presentations 2021
It is with pleasure that we open up to the public the video presentations from our conference in October 2021. There is a wealth of educational assessment knowledge to be found here, covering all manner of topics concerning assessment, including assessment for learning, data collection and analysis, aromatawai, narrative assessment and much more.
You can find the collection of presentations on this page.
Article by Dr Jenny Poskitt
Our March '22 webinar, presented by NZAI president Jenny Poskitt, addressed the impact of COVID-19 on high stakes assessment in Aotearoa New Zealand.
Dr Poskitt has an article on the topic published in Volume 22 (No. 1) of the Australian Journal of Middle Schooling in May this year. The title is COVID's impact on adolescent learning and assessment.. 
You can find the article here.
………………………………………………………………………………….
School articles written during lockdown
Finding the Goldilocks Zone – One school's approach to distance learning
Chris Bradbeer, Associate Principal of Stonefields School in Auckland, explains how his school aimed to keep teaching and learning at a high level, based on a sound balance between targeted learning, social connections, and enjoyable challenges.
Click here for Chris's article.
School Life under Lockdown – Looking after our community through distance learning
Angela Thorogood of Prospect School in West Auckland explains how leaders and teachers based their distance learning procedures around the school values of whanaungatanga, rangatiratanga, ako and kaitiakitanga. 
School reflections after lockdown
Lessons from Lockdown – Reflections on the COVID-19 rāhui
Kaye Brunton, Principal of Ngati Toa School in Porirua, reflects on her school's experiences of distance learning during lockdown. "What we do think is that we are part of our children's quality worlds, and that there are bigger things than just achievement that school provides."
Click here for Kaye's article.
Assessment for learning and home learning
Vivienne Mallabar, Leader of Learning at Ormiston Junior College, explores the successes and challenges of distance learning, and how teachers included the fundamental assessment for learning practices. The school is now interested in exploring a blended online/offsite form of learning, 
Article by Dr Jenny Poskitt, NZAI President, written as schools came out of lockdown, May 2020
Be kind and create space for learning, not testing
As schools came back to face-to-face learning, Associate Professor Jenny Poskitt wrote that they should focus on the main purpose of schooling – learning. It was not the time for the testing and other formal assessments normally done at that time of the year in preparation for reporting to parents and whānau, because this time things had changed.
At that time, she said, the focus was on students and whānau sharing learning information with schools, essential learning gained in the time of the COVID-19 lockdown and schooling at home. 
Resources from 2018 and 2019 seminars and meetings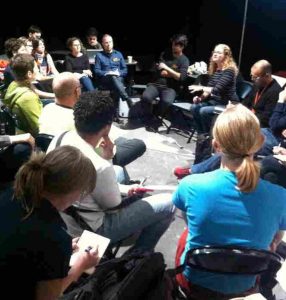 NZAI held national and regional assessment seminars in 2018 and 2019. We've collected resources from these seminars for you.
Click the links below to go to the resources.
Meeting notes from the International Educational Assessment Network 
The International Educational Assessment Network (IEAN) was established at the end of May, 2018.  The small nations/states include:  Scotland, Ireland, Wales, Iceland, Denmark, Switzerland, Slovenia, New Zealand, Ontario (Canada), Norway, and Singapore.
Our president, Dr Jenny Poskitt, is the New Zealand research representative at the IEAN meetings. Her  notes give us insights into common issues faced by member countries.
Click here for Jenny's notes for the 2018 meeting.
Click here for Jenny's notes for the 2020 online meeting.
Assessment for Learning guide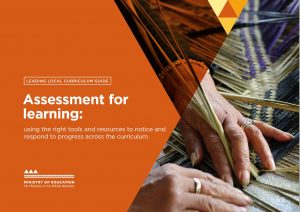 This guide, for school and curriculum leaders, covers informal assessment for learning in the classroom, assessment tools and advice on choosing assessment tools for the right purposes.
It will support schools to review their assessment policies and procedures and can be used for ongoing review.
Thoughts on Curriculum and Assessment from a New Zealand teacher in London
Sue Leslie, a teacher and assessment facilitator of long standing in the New Zealand education community, has been living and teaching in London for the last couple of years. She has some thoughts on the differences between the New Zealand and English curriculum and assessment systems, and some suggestions. Click here for Sue's article.