These pages are a repository for resources on assessment relevant to New Zealand education. Opinions and discussion on the articles and resources are always welcome. Please contact us at info@nzai.org.nz. 
Reviving the Flames of Excellence: Igniting a System that Learns
The theme of this new paper by Michael Absolum, Adrienne Carlisle and Mary Chamberlain is explained in its subtitle: How Using Assessment Properly Should Solve New Zealand's Education Woes.
The paper outlines our current education woes, then presents a learning framework, analyses the extent to which the key elements in the framework are present across our compulsory education system, and proposes actions that will ensure that our education system delivers real value for all learners.
Here are the links to the complete paper and two follow-up blogs to summarise.
Reviving the Flames of Excellence  
Blog 1: Unleashing the Power of Assessment 
Blog 2: Driving a Learning Revolution by Taking Agency and Assessment Seriously
Prepare to be challenged!
Improve education provision in Aotearoa: By building assessment and learning capability
To trigger your thinking and professional discussions, have a read of this recently published article by NZAI president, Associate Professor Jenny Poskitt.
The scholarly article proposes building assessment and learning capability to provide clarity on the what, when and how of teaching and learning to enable the education system to celebrate ākonga diversity and agency through life wide and lifelong learning.
You can find the article here in the New Zealand Annual Review of Education.
The value and portability of NCEA
This opinion piece by NZAI President Jenny Poskitt, subsequently published in the New Zealand Herald, highlights the value of NCEA both nationally and internationally, New Zealand's close connections with international education discourse, and the ways in which NCEA is seeking to integrate subject areas to better equip learners to connect important concepts.
You can find the article here on the Massey University website.
Excellence – a competence to mastery model – NZQA discussion paper
NZQA has issued a discussion paper exploring the purpose of the grades Achieved, Merit and Excellence, how they are framed in achievement standards and assessment activities, and how understanding of each grade informs assessor judgements. The paper is intended to provoke and stimulate discussion that will contribute to forming a consistent understanding of what Achieved, Merit and Excellence mean within each subject. You can find it here.
Latest NZAI Newsletter
Our latest newsletter, June 2023, is full of interesting news and considerations about assessment. It covers:
a well-deserved award

a new paper on using assessment to revive our education system

an article on the value and portability of NCEA

a report from our recent conference with information on accessing video recordings

information on our next webinar,\

a report from the latest IEAN meeting, and more.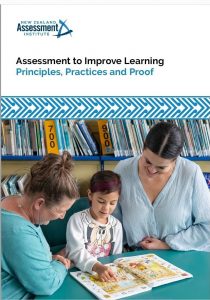 Online access to Assessment PPP and its Companion Guide
Assessment to Improve Learning: Principles, Practices and Proof, and its associated Companion Guide were published at the beginning of 2021. We are delighted to provide online access to supplement the hard copies distributed to schools.
Notes from the International Educational Assessment Network 
The International Educational Assessment Network (IEAN) was established at the end of May, 2018 as an opportunity for small nation states to share information.
Our president, Dr Jenny Poskitt, is the New Zealand research representative at the IEAN meetings. Her  notes give us insights into common issues faced by member countries.
Here are the notes from the latest meeting, June 2023.
National Conference Presentations 2021
It is with pleasure that we open up to the public the video presentations from our conference in October 2021. There is a wealth of educational assessment knowledge to be found here, covering all manner of topics concerning assessment, including assessment for learning, data collection and analysis, aromatawai, narrative assessment and much more.
You can find the collection of presentations on this page.
Article by Dr Jenny Poskitt
Our March '22 webinar, presented by NZAI president Jenny Poskitt, addressed the impact of COVID-19 on high stakes assessment in Aotearoa New Zealand.
Dr Poskitt has an article on the topic published in Volume 22 (No. 1) of the Australian Journal of Middle Schooling in May this year. The title is COVID's impact on adolescent learning and assessment.. 
You can find the article here.
………………………………………………………………………………….
School articles written during lockdown
Finding the Goldilocks Zone – One school's approach to distance learning
Chris Bradbeer, Associate Principal of Stonefields School in Auckland, explains how his school aimed to keep teaching and learning at a high level, based on a sound balance between targeted learning, social connections, and enjoyable challenges.
Click here for Chris's article.
School Life under Lockdown – Looking after our community through distance learning
Angela Thorogood of Prospect School in West Auckland explains how leaders and teachers based their distance learning procedures around the school values of whanaungatanga, rangatiratanga, ako and kaitiakitanga. 
School reflections after lockdown
Lessons from Lockdown – Reflections on the COVID-19 rāhui
Kaye Brunton, Principal of Ngati Toa School in Porirua, reflects on her school's experiences of distance learning during lockdown. "What we do think is that we are part of our children's quality worlds, and that there are bigger things than just achievement that school provides."
Click here for Kaye's article.
Assessment for learning and home learning
Vivienne Mallabar, Leader of Learning at Ormiston Junior College, explores the successes and challenges of distance learning, and how teachers included the fundamental assessment for learning practices. The school is now interested in exploring a blended online/offsite form of learning, 
Article by Dr Jenny Poskitt, NZAI President, written as schools came out of lockdown, May 2020
Be kind and create space for learning, not testing
As schools came back to face-to-face learning, Associate Professor Jenny Poskitt wrote that they should focus on the main purpose of schooling – learning. It was not the time for the testing and other formal assessments normally done at that time of the year in preparation for reporting to parents and whānau, because this time things had changed.
At that time, she said, the focus was on students and whānau sharing learning information with schools, essential learning gained in the time of the COVID-19 lockdown and schooling at home. 
Resources from 2018 and 2019 seminars and meetings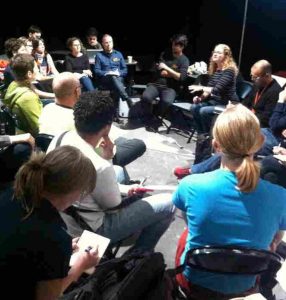 NZAI held national and regional assessment seminars in 2018 and 2019. We've collected resources from these seminars for you.
Click the links below to go to the resources.
Assessment for Learning guide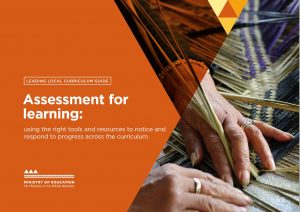 This guide, for school and curriculum leaders, covers informal assessment for learning in the classroom, assessment tools and advice on choosing assessment tools for the right purposes.
It will support schools to review their assessment policies and procedures and can be used for ongoing review.
Thoughts on Curriculum and Assessment from a New Zealand teacher in London
Sue Leslie, a teacher and assessment facilitator of long standing in the New Zealand education community, has been living and teaching in London for the last couple of years. She has some thoughts on the differences between the New Zealand and English curriculum and assessment systems, and some suggestions. Click here for Sue's article.