These pages are a repository for news and resources on assessment relevant to New Zealand education.
………………………………………………………………………………………………………………………………………………………………………………………………………………………………………………………………
Be kind and create space for learning, not testing
As students and teachers return to schools next week, the New Zealand Assessment Institute says that we should focus on the main purpose of schooling – learning. NZAI President, Associate Professor Jenny Poskitt writes that now is not the time for the testing and other formal assessments normally done at this time of the year in preparation for reporting to parents and whānau, because this time things have changed.
This time, she says, the focus is on students and whānau sharing learning information with schools, essential learning gained in the time of the COVID-19 lockdown and schooling at home. 
Finding the Goldilocks Zone – One school's approach to distance learning
In this article Chris Bradbeer, Associate Principal of Stonefields School in Auckland, explains how his school aims to keep teaching and learning at a high level, based on a sound balance between targeted learning, social connections, and enjoyable challenges, along with the efficient use of software that allows all students, teachers and their families to be able to easily assess where they are at, where they are going, and what the next steps are in real time.
School Life under Lockdown – Looking after our community through distance learning
Angela Thorogood of Prospect School in West Auckland explains how leaders and teachers are basing their distance learning procedures around the school values of whanaungatanga, rangatiratanga, ako and kaitiakitanga. For them, relationships are paramount. This is Prospect School's main purpose in the lockdown, to keep relationships developing, supportive, and prospering as they continue teaching and learning.
………………………………………………………………………………………………………………………………………………………………………………………………………………………………………………………………
Impact of COVID-19 on high stakes assessments – Notes from a meeting held by the International Educational Assessment Network (IEAN) 
Our President, Associate Professor Jenny Poskitt, was invited to this online meeting on May 6, 2020. The 11 smaller countries present at the Zoom meeting shared their current educational situations and discussed common issues related to COVID-19.
Resources from 2019 seminars and meetings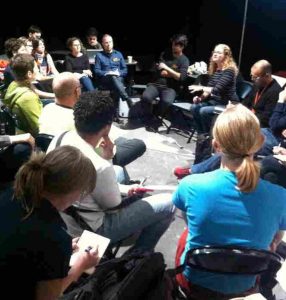 In April 2019 NZAI held three national assessment seminars in Hamilton, Palmerston North and Christchurch. The overall theme for the seminars was: Assessing what matters and learning from it. Once again, speakers and contributors provided thought provoking presentations of current issues and new thinking about assessment.
In addition, regional meetings took place across the country.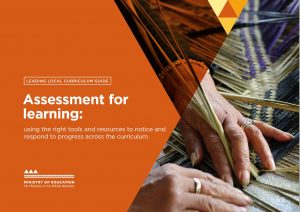 Assessment for learning Guide
This guide, for school and curriculum leaders, covers informal assessment for learning in the classroom, assessment tools and advice on choosing assessment tools for the right purposes.
It will support schools to review their assessment policies and procedures and can be used for ongoing review.
………………………………………………………………………………………………………………………………………………………………………………………………………………………………………………………………
International Educational Assessment Network 
The International Educational Assessment Network (IEAN) was established at the end of May, 2018.  The small nations/states include:  Scotland, Ireland, Wales, Iceland, Denmark, Switzerland, Slovenia, New Zealand, Ontario (Canada), Norway, and Singapore.
Our president, Dr Jenny Poskitt, was the New Zealand research representative at the recent IEAN meeting. Her  notes give us insights into common issues faced by member countries. Click here for Jenny's notes.
Thoughts on Curriculum and Assessment from a New Zealand teacher in London
Sue Leslie, a teacher and assessment facilitator of long standing in the New Zealand education community, has been living and teaching in London for the last couple of years. She has some thoughts on the differences between the New Zealand and English curriculum and assessment systems, and some suggestions. Click here for Sue's article.